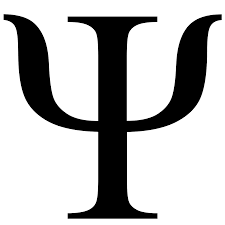 Nogle klienter kommer som noget af det første med en undskyldning for, at de overhovedet er der. De har ikke nogen rigtige problemer, siger de, men de vil bare gerne have det bedre. Det er måske forkert af mig, at jeg vil gå til psykolog med det her, siger de. Som om de underpræsterer på problemfronten, og derfor ikke har lov til at have brug for hjælp. De vil bare gerne have det lidt bedre. Livet er ikke godt nok, eller snarere, de ved, at det er godt, men de kan ikke mærke det. Alt er, som det bør være, og de har mange ting at være glade og taknemmelige for. Når de så ikke føler sig glade, er det så fordi de er utaknemmelige? Er det forkælet at bruge en psykolog, når man ikke har det skidt?
Som psykolog virker det fuldstændigt indlysende, at det ikke handler om forkælelse at være ambitiøs på sin trivsel. Men jeg skal passe på med at bryde ud i mine syvhundrede argumenter for, at skyldfølelse over ikke at være glad ikke giver ret meget mening (det svarer jo til at ville bekæmpe regnvejr med en brandhane). Det er jo mit standpunkt, og mit arbejde er ikke at overføre min mening på andre, det er at hjælpe mennesker med at leve det liv, de vil. Og så er der nogle gange en lille stemme, der spørger, om jeg ikke tager fejl. Om det bare er, fordi jeg selv er psykolog, at jeg synes, det er super klogt at gå i terapi, hvis man tror, at det kan hjælpe en. Så ville jeg jo risikere at overtale nogen til at gå i terapi, og det ville være noget rod. Terapien ville ikke blive særlig god, for den ville jo ikke være drevet af klientens motivation. Så jeg prøver at holde mund om den side af tingene.
I stedet plejer jeg at tale om, hvordan terapien faktisk kunne se ud, hvordan vi kunne arbejde på at få mere glæde ind i livet. Konkret viden gør det nemmere at træffe valg. Jeg spørger også, om de ville synes det samme, hvis en af deres venner gik hos en psykolog for at blive gladere. Og om de kunne finde på at gå til en træner for at blive bedre til sport. Jeg har endnu aldrig oplevet, at svaret var nej på nogle af de spørgsmål.
Det her undrer mig: Hvorfor oplever vi det som svagt og forkælet at ville have hjælp fra en psykolog til at få mere ud af livet, men stærkt at bruge en træner til at optimere sin sportspræstation. Hvordan i alverden kan det være, at stort set al anden ambition anses for et udtryk for selvdisciplin, men at være ambitiøs på sin lykke er at være krævende? Det er da for dumt. Men jeg er jo også psykolog.